EXCLUSIVE FLAVOURS CREATED BY AND FOR THE MOST TALENTED CHEFS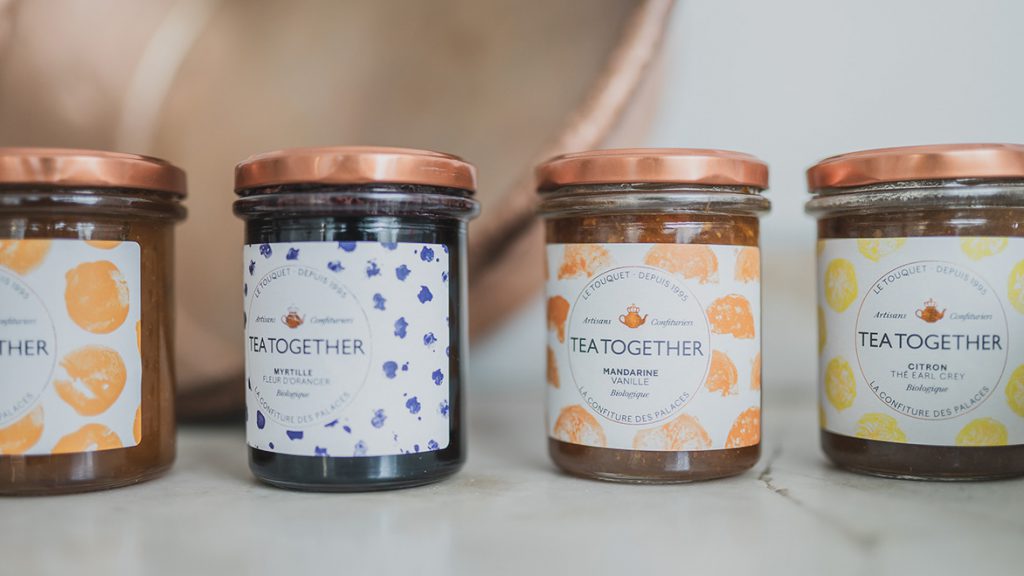 Our creative approach draws on our working relationships with the executive and pastry chefs in the hotels we supply. We can suggest flavours but we love it when the hotel chefs bring their own personal touch, be it a spice or a little known ingredient that they want their guests to enjoy at breakfast… A Christmas jam with glitter, or a champagne jelly, nothing is impossible!
Our customers benefit from our expertise in creating custom recipes with bespoke labeling and packaging.
We take the time to properly identify their needs, to test, taste and deliver the jam that they desire.
Personalization can be done by recipe, by custom label using the the hotel brand guidelines and with a large choice of jar shapes.