We have selected the 8 best recipes developed by and for the top pastry chefs, and now offer them in a generous 220g format.
Spices, citrus fruits, rose petals or vanilla, all our jams look great! A French skills with a touch of Britishness, our jams will liven up your breakfasts!
This 100% organic range is found in the fine food and organic shops.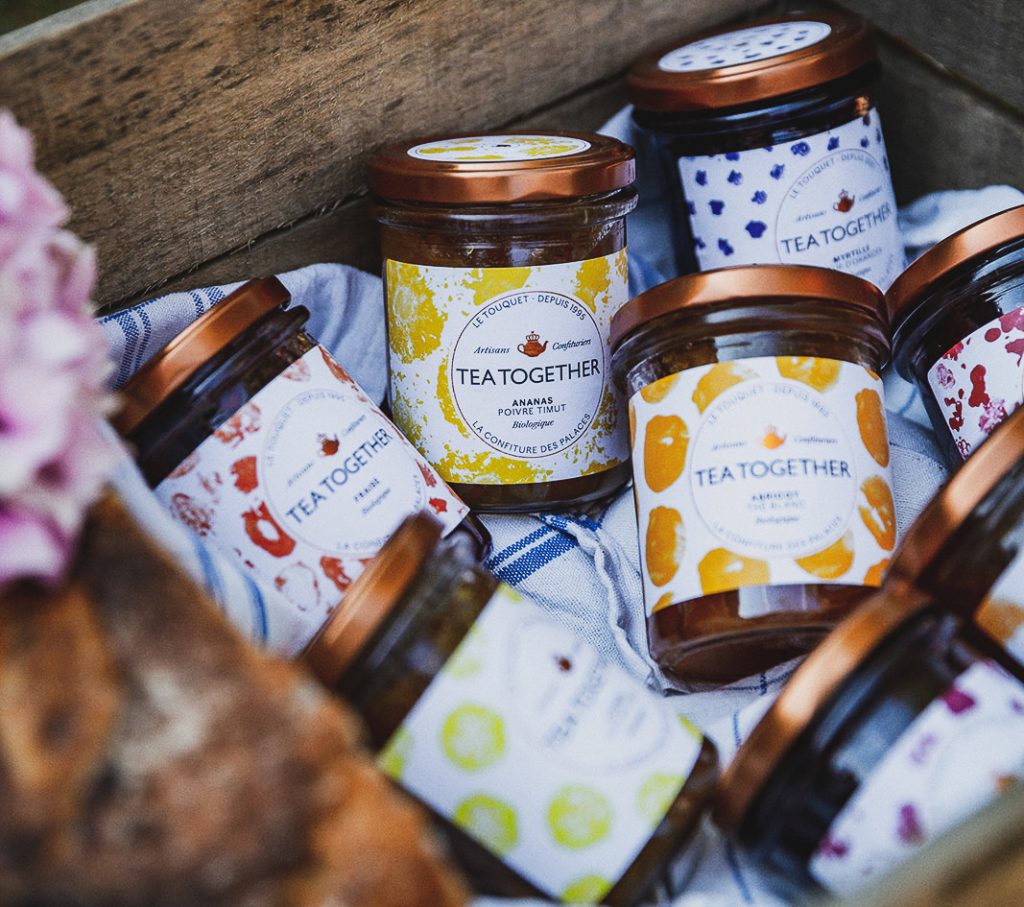 The Classic
The essential strawberry jam
Less sugar than a conventional jam and slow cooked to capture all the flavours of the strawberries.
Order
The Aromatic
Cherry jam & tarragon
The fresh tarragon infused in our cherry jam leaves fresh, lemony notes at the end of the mouth.
Order
The Exotic
Mandarin & vanilla marmalade
Pure gluttony: a Sicilian mandarin cooked whole with its flesh and bark, embellished with a touch of Madagascar vanilla to bring roundness.
Order
The Oriental
Blueberry jam & orange blossom
The blueberry rubs shoulders with the floral and regressive notes of the orange blossom. We also grate an orange zest when cooking to freshen the blueberry.
Order
The British
Marmelade citron & earl grey
A marmalade with a "So British" accent. Earl Grey comes twisting lemon marmalade. A bestseller!
Order
The Ming
Apricot jam and white tea
A beautiful apricot from Italian orchards married to an organic white tea with delicate peony notes, which brings a floral sensitivity to this jam.
Order
The Nepalese
Pineapple jam and Timut pepper
A tangy and sweet taste on the palate with pineapple, embellished with a delicious fresh and fruity note brought by Timut pepper, for a taste marvel that will bring you closer to the peaks of paradise.
Order
The Romantic
Raspberry & rose
A raspberry infused with rose petals in a spice ball, removed at the end of cooking.
Order