THE BEST JAM IS THE ONE WITH THE LEAST SUGAR: SUGAR IS ONLY THERE TO PRESERVE THE BEAUTY AND TASTE OF THE FRUIT.
Our expertise is based on French savoir-faire with a British twist to our recipes, such as earl grey lemon tea in La British, one of our bestsellers.
We cook 100% of our jams in our professional kitchen at Le Touquet-Paris-Plage such as our lemon with earl grey tea marmalade.
Made in France based using carefully selected quality ingredients.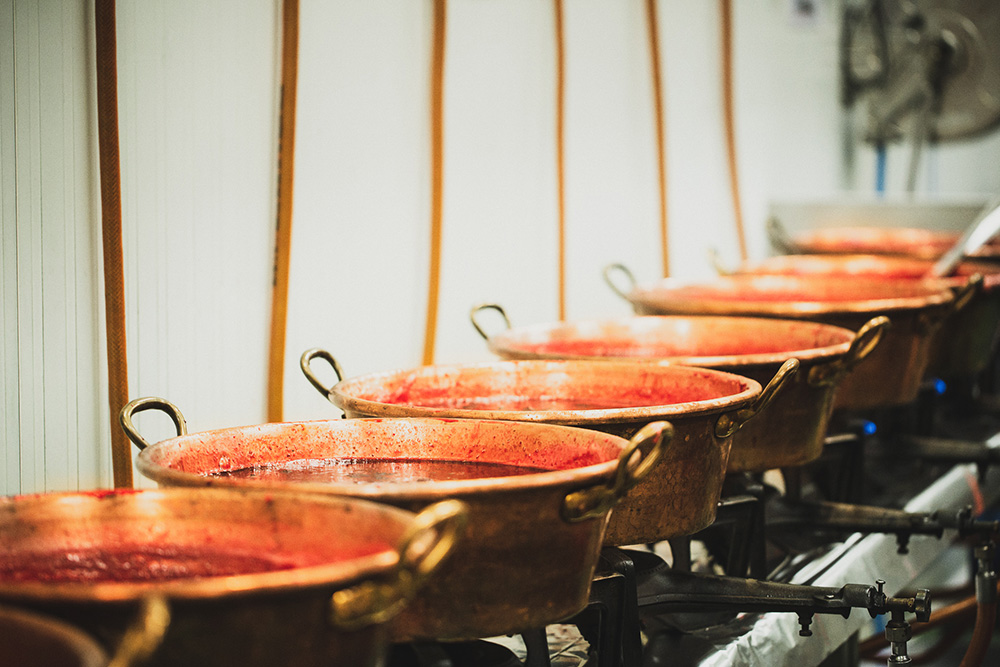 Our definition of a good jam: a beautifully cooked jam with a perfect balance of fruit and sugar.
Preparation: Our jams are prepared and then cooked in traditional copper pots.
For reduced sugar jams, cooking will be more intense but shorter to better preserve the taste and color of the fruit. Strawberry jam, with its beautiful scarlet red, is the jam of choice for the executive chefs of luxury hotels around the world.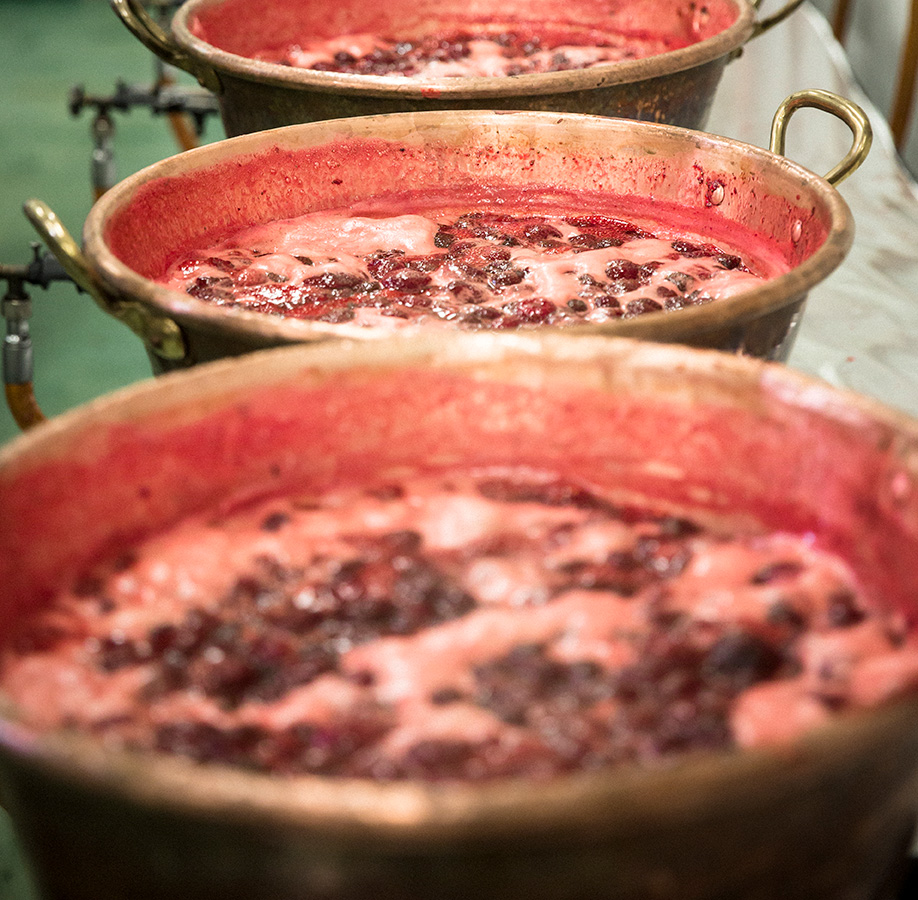 HEALTHIER JAMS WITH REDUCED SUGAR CONTENT.
Of course, sugar is essential to preserve the fruit. This goes back thousands of years, the marmelada, the quince jam mixed with honey. Reviewed under Napoleon to bring vitamins to the armies, the fruit did not keep without sugar.
200 years later, we have improved traditional recipes by working our whole fruits with as little sugar as possible to preserve all the fruit flavors.